Thank You NewSpring Church, Greenwood for one of the biggest Food Donations ever! Psalm 146:7 tells us, "He upholds the cause of the oppressed and gives food to the hungry."
NewSpring members donated tons of food during the church's food drive for Greater Greenwood United Ministry (GGUM). NewSpring volunteer, Adam Widdle did the honors recently and dropped off one of 3 huge hauls at GGUM's Uptown Greenwood warehouse.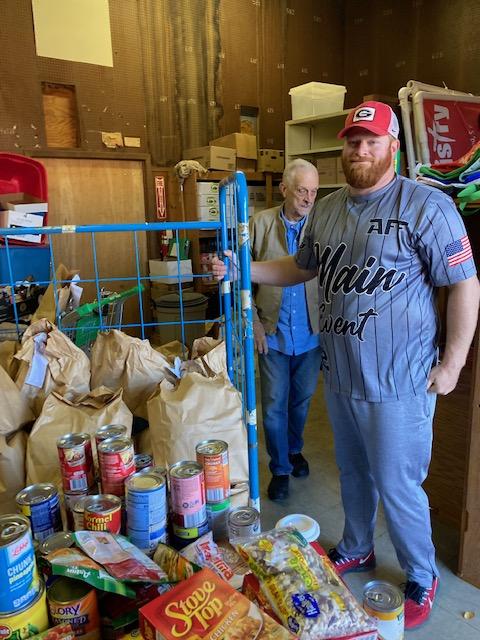 "Well Done, Thy Good and Faithful Servant." All food donated goes directly to patients and clients the ministry serves in Greenwood, Saluda, and McCormick counties.
Over the next month, the ministry expects to distribute thousands of pounds of food.
Our emergency food pantry manager's eyes widened as he exclaimed NewSpring's gift is the single largest food donation from one of GGUM's partner churches in the 27-year history of the Ministry's existence!
God's Provisions
So far this year, GGUM has distributed more than 10,200 pounds of food through its Emergency Food Pantry. During the months of November and December, the ministry gives out heaping food bags to every single patient and client served, which always includes "the Word of God", in booklets, like "Daily Bread," writings, or actual bibles.
NewSpring employee and GGUM board member, Shannon Mountz chimed in that the Donation Bin that was anchored in a corner by the door of the church's lobby consistently overflowed. She recounted one time that a couple returned to church after the service with a trunk-load of Jarred Pasta sauces, that barely fit into their trunk!
Share Your Giving Spirit
Curious how you can be a part of the ministry at Greater Greenwood United Ministry? Learn more here.