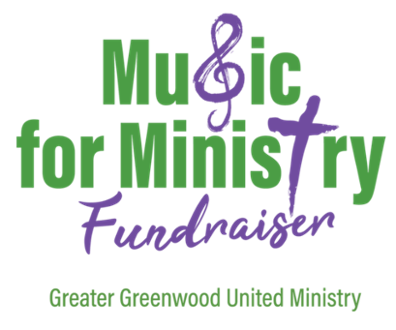 August 27, 2022 @ 5:00-7:30 PM
New Journey Church, 330 Deadfall Rd. W., Greenwood, SC 29649
Make A Joyful Noise!
Support your own community and become a sponsor for Greater Greenwood United Ministry's 8th annual "Music for Ministry" Fundraiser, Saturday, August 27.
Greater Greenwood United Ministry's signature fundraiser keeps breaking records year after year, drawing an increasingly diverse and budding crowd that converges as one body of Christ for Christian music, food, fellowship and fun.
Your business can join dozens of longtime supporters and some newcomers in becoming a sponsor of this ground breaking and exciting event.
A sponsorship will proudly display your company's corporate social responsibility and compassion for the community where your customers, family, friends and employees live.
Sponsorship is easy. Buying tickets is easy!
Lift your Voice with our Range of Sponsorships
Business logo on all print and social media marketing
Business logo running on-screen during event
Business name included in radio advertisement and PSAs
Business logo on organization's website
Business logo on back of event t-shirt
6 event tickets
Business name included in radio advertisement and PSAs
Business logo on back of event t-shirt
Business logo on organization's website
4 Event Tickets
Business logo running on-screen during event
Business logo on organization's website
Business logo on back of event t-shirt
Business logo running on-screen during event
2 Event Tickets
Business logo on organization's website
Business logo on back of event t-shirt